I decided to look up the name Dean on google image search and compile a list of the coolest deans i saw. for the record. Dean had to be the first name. (sorry james dean)

also some people didn't make it... like Dean Cane. and Dean Martin. maybe next year guys.


10. Dean Marquardt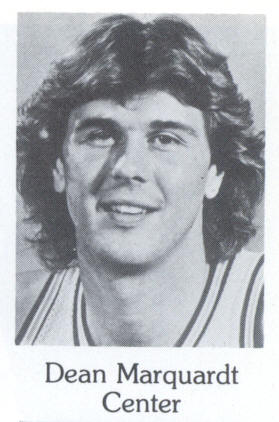 Dean played center for the detroit pistons in the eighties.



9. Dean Bennett
Dean writes childrens books like: Finding a Friend in the Forest, Everybody Needs a Hideaway, and The Late Loon.
8. Dean Fantazzini
Dean works as an assistant professor at the Moscow School of Economics
.
He enjoys Travelling, reading and cooking, Jogging, swimming, skiing and basketball.
7. Dean Catalano
Dean Catalano is Vice President, Bernstein Global Wealth Management Private Client Group. He
also enjoys paddle tennis, hiking, beach activities, and volunteering for several non-profit organizations.

6. Dean Lusher
Dean Lusher is a research fellow interested in the application of statistical models for social networks. His work currently focuses on the inclusion of perceived beliefs as a measure of culture within social networks and the effects they have in conjunction with personally held beliefs on social tie formation.
He likes to research :
Men & masculinities
Bullying
He's also got that "cool guy" look to him



5. Dean Jansen
Don't be fooled by that sharp, playful, green background, Dean Jansen is a serious guy. He's the Outreach Director for the Participatory Culture Foundation, which develops a free and open source internet TV app called
Miro
.
4. Dean Stewart
His website lists him as a "First Class One Man Party Act with guitar and sax plus duo"
all i know is he looks
fine.
3. Dean Jones
"Dean Jones has a background in psychology, music and IT – but what he really loves to do is draw."- from his website. He also lives in australia!
2. Dean Madonia
Dean plays piano and guitar, and sings too! He's even opened up for Steve Vai!
1. Dean Keith Simonton
Distinguished Professor and Vice Chair
Department of Psychology
University of California


Dean is a badass. that is why he has gained control of the number 1 spot on the dean's list . He hitchhiked route 66 back in the 60's. He was on his high school drama teen. He biked across Europe. He's been on the anderson cooper show. He's got articles printed in Time magazine. and what the hell... he just looks like a badass.
Hope you enjoyed the Top Ten Coolest People Named Dean Via Google Image Search.